Chelsea and Tottenham Hotspurs are in the process of building new stadiums, with the goal to increase their match day revenue. They will join other London teams like Arsenal who also constructed a brand new stadium.
Other teams in Europe are also building new stadiums. La Liga giants Barcelona are also planning to construct a new venue and Liverpool decided to increase their capacity by lifting up the Western side of the Anfield Stadium.
Today we are taking a look at the most expensive stadiums in Europe;
10. Allianz Arena – $380 Million
Home Team: Bayern Munich
Capacity: 75,024
The Stadium was constructed to host World Cup matches in 2006. It is an iconic venue and great history has been created there already, with the Bavarians lifting a title in the venue almost every season.
9. Donbass Arena – $400 Million
Home Team: Shakhtar Donetsk
Capacity: 52,518
The stadium was constructed to host Euro 2012 matches hosted jointly by Ukraine and Poland.
8. Otkrytie Arena – $420 million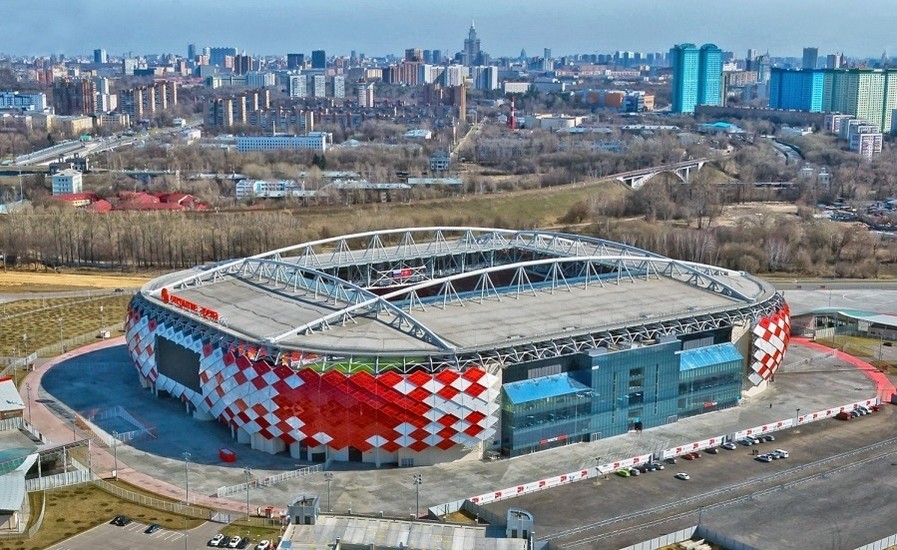 Home Team: Spartak Moscow
Capacity: 45,360
Russian Premier League side Spartak Moscow play their home matches at the venue. The Stadium will host some World Cup matches in 2018.
7. Kazan Arena – $450 Million
Home Team: Rubin Kazan
Capacity: 45,105
Russian Premier League side Rubin Kazan play at the iconic Kazan Arena. The Stadium will also host World Cup matches this year.
6. Aviva Stadium – $460 Million
Home Team: Ireland Rugby and football national teams.
Capacity: 51,700
Aviva Stadium is one of the few stadiums in Europe that is able to hold both football and rugby matches. The Republic of Ireland plays all their home matches here.
5. National Stadium, Warsaw – $570 Million
Home Team: Poland National Team
Capacity: 58,145
Like in Ukraine, Warsaw stadium was constructed to host Euro 2012 matches. The Polish fans have watched Robert Lewandowski score some fantastic goals here in recent years.
4. Emirates Stadium – $740 Million
Home Team: Arsenal
Capacity: 60,272
Arsenal has one of the most beautiful stadiums in Europe. This greatness might soon be challenged by neighbours Chelsea and Tottenham Hotspurs who are both constructing new stadiums.
3. Fisht Olympic Stadium – $779 Million
This stadium was constructed to host 2014 Winter Olympics and Paralympics in Sochi Russia.
2. Olympic Stadium – $800 Million
The stadium was constructed to host the 2012 summer Olympics held in London. The stadium has since been transformed into a football stadium and is now home to West Ham United. Reports from some quarters have suggested the venue should be brought down.
1. Wembley Stadium – $1.5 BillionHome Team: England Football National Team.
Capacity: 90,000.
It is the most expensive stadium in Europe and plays host to Tottenham Hotspurs' Champions League matches.
The iconic stadium is set to hold the final of Euro 2020, as well as the FA Cup and League Cup finals.