This post is also available in:
Kinyarwanda
Football like any other sport require talent and hard work but above all discipline. Over indulgence or even smoking are not welcome in this profession but some few individuals have continued to bend the law and engage in this behaviours behind the scenes. Few are caught but many continue. Below is our list of smoking footballers…..
7. Mario Ballotelli – Nice
Italian striker Mario Balotelli has been photographed for more than once smoking and it is no surprise that he comes first in this list. He currently plays for Ligue 1 side Nice.
6. Jack Wilshere – Arsenal
Arsenal midfielder Jack Wilshere, who is currently on loan to Bournemouth, has been in the news for all the wrong reasons in recent years. If it is not a serious injury, it is a discipline issue. Smoking cigarettes, Shisha or even abusing Tottenham Hotspur fans, Wilshere seems to attracting all the wrong headlines. Take nothing away from him, he is talented and if he stays fit and out of controversy he has a bright future. Former players and managers has warned him repeatedly but all seem to be falling on deaf ears.
5. Mesut Ozil – Arsenal
Arsenal midfielder Mesut Ozil is also in the list of smoking footballers. He is the type of player that seems to keep everything for himself but could not hide anymore his love for some smoke. The photo is here to prove he is a secret smoker. This might be the reason why he always looks to be out of breath.He helped his country Germany to win 2014 World Cup trophy in Brazil.
4. Wojciech Szczęsny – Arsenal
Arsenal has yet another player in the list. This time its keeper Wojciech Szczęsny who is currently on a season long loan at AS Roma. He was warned by Wenger a former smoker himself but whether he has stopped is another story altogether.
3. Fabio Coentrao – Real Madrid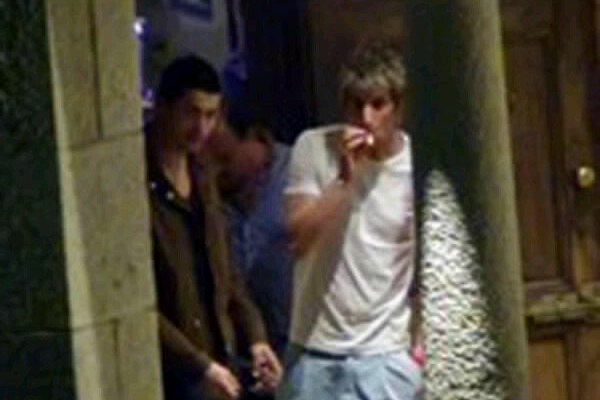 Real Madrid defender Fabio Coentrao is also in the list. He was on a season long loan at Ligue 1 side AS Monaco last campaign. He is a regular in Portugal national team.
2. Lionel Messi – Barcelona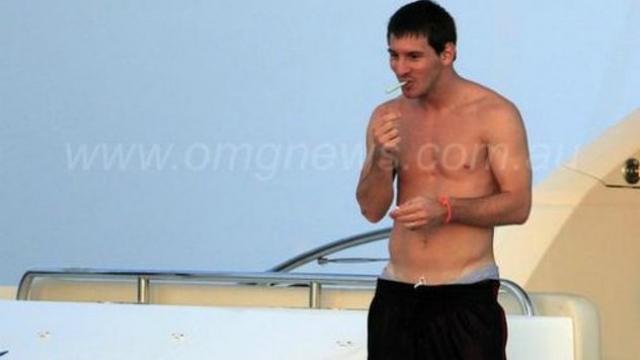 Not a lot of information is available about the smoking life of five time World player of the year but the truth of the matter is there is proof that he smokes.
1. Wayne Rooney – Manchester United
England and Manchester United Captain Wayne Rooney has never been out of controversy. If it is not boxing, it's silly red cards, cheating on his wife or even going for months without scoring goals. However one thing that stands out for him is his determination to make amends every time things go wrong. He recently broke England goal scoring record and is few goals shy from Manchester United record too.
Smoking came early in his career and according to close sources he had serious problems with former boss Sir Alex Ferguson. Credible reports suggest he stopped but others say he is still smoking secretly.